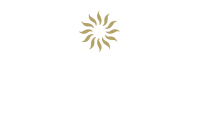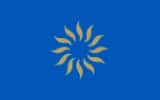 Bahia Principe Luxury Sian Ka'an
Eat and drink in Bahia Principe Luxury Sian Ka'an
Modern luxury and elegance can be found all the way down to the food. Experience dishes created with impeccable detail as you and your partner share an unparalleled gourmet meal.

WARNING:
we have a wide culinary offering with many different options. If you have any specific dietary needs, please consult the hotel before your arrival.
Yalku Restaurant
International cuisine buffet
With wall-to-floor windows and wall-to-wall food, feel like you are directly intertwined in nature as you savor a delicious international dish.
International
When eating at buffet restaurants, footwear and a cover-up or shirt are required for all guests
Reservation not required
Pool Restaurant
International cuisine
Enjoy your meals and drinks by the pool, in an ideal setting for relaxing in the comforts of our hotel and savoring our rich and varied cuisine.
International
Reservation not required
À la carte restaurants for your senses
Dine in a contemporary setting among the natural vegetation as you are waited on in elegant style and enjoy handcrafted meals made from recipes that have been perfected by our expert chefs.
Bars
As you lie underneath the warm Caribbean sun refresh your body and mind with a tropical beverage. Our expert bartenders are ready to create delicious cocktail creations and wait on you from every location.
Bars throughout the resort
Before a luxurious meal in paradise enjoy an refreshing drink at one of our bars or ask our waiters to make something for you at any point throughout the day.
Pool Bars
Sip on a delicious strawberry daiquiri as you sit back in a comfortable lounge chair among the crystal clear waters and bright green vegetation.