Dominican Republic
Samana
Now in Samana

Spanish

Language

DOP

Official Currency

Or you can call
Exclusive hotels in Samaná… the Dominican Republic's hidden secret
Where is Samaná?
Samaná is a beautiful peninsula in the north of the Dominican Republic. An unspoiled oasis on the Atlantic coast. One of the Dominican Republic's most inviting destinations where you can relax without keeping an eye on the clock and watch life pass by from a picture-postcard beach.
You will fall in love from the moment you arrive: Playa Rincón, Las Terrenas, Cascada Salto del Limón… and villages full of charm such as Los Pescadores, where you'll find this area's liveliest nightlife.
This ancient peninsula is friendly and humble, where the color of its traditional houses, lushness of its forests and tranquility of its coconut palms are all blended together with a skyline of white, sandy beaches and crystal-clear water.
What to do during your vacation in Samaná?
Samaná is a place that has areas of great natural beauty which leave everyone that sees them breathless: Cosón, Las Galeras, Cayo Levantado, El Valle and Punta Bonita beaches…
Did you know that every year from January to March, humpback whales return to this area? They travel here to reproduce in the warm waters of the bay. The natural spectacle created by these whales coming from the northern seas to this small corner of Samaná is unique. Some weigh as much as 40 tons and sing as they leap and glide about in these waters in order to find a mate to guarantee the future of their species.
You can enjoy this and many more experiences from hotels in Samaná, such as the incredible view from Puente de los Cayos. From the Samaná pier, visitors can see the beautiful yet imposing pedestrian bridge that joins these small cays. This spectacular walk over the sea, with its lush, green surroundings, will leave you speechless as you marvel at the beautiful views towards Santa Bárbara.
Where to stay in Samaná?
Bahia Principe hotels stand out due to their privileged locations, with direct access to beautiful beaches, impressive views, large rooms, exquisite food and much more. Enjoy a vacation as a family, with friends or simply adults-only, surrounded by a lush natural habitat, exclusive services and all the comforts and relaxation that you'll need.
Essentials
Santo Domingo city tours
At last you can discover the oldest city in America, founded in 1496. A wonderful place to visit and take in its museums, monuments and colonial district.
Book now
#BahiaPrincipeMoments
This is how our guests shared their experiences on social media
How to get there?


Samana free guide
Are you ready to visit Samana? Download our free guide and start planning for your trip.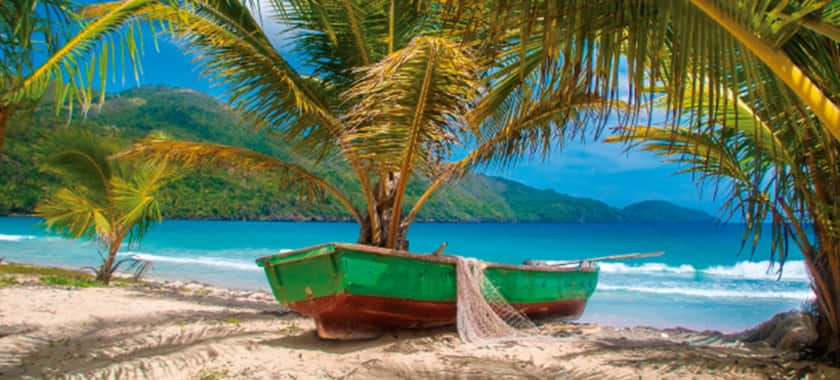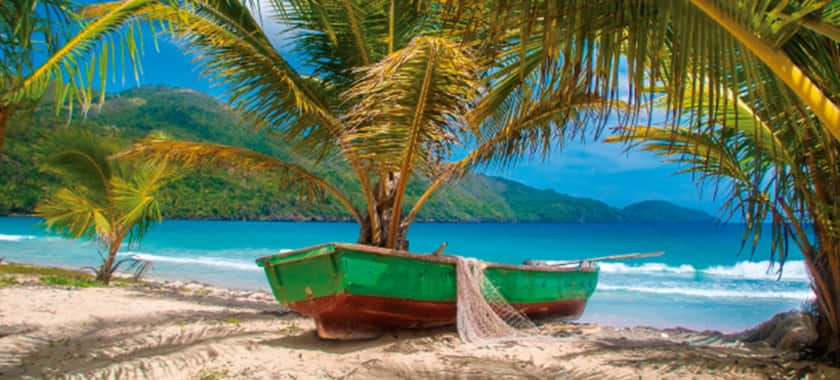 How do we process your data?
Your data will be processed by MANAGEMENT HOTELERO PIÑERO S.L. for the purpose of sending you commercial communications, managing the Grupo Piñero distribution list, and creating commercial profiles. This is based on our legitimate interest, your consent or your request to receive communications via electronic means when registering for the newsletter. We will not disclose your data to third parties, except under legal obligation. You are also entitled to access, modify and delete data, as well as other rights explained in the additional information of the Privacy Policy.
Discover other destinations at Bahia Principe