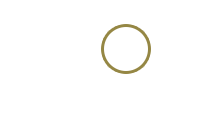 Samaná
The hidden natural secret of the Caribbean
77º F

Average temperature

Samana (AZS)

Main airport

Spanish

Language
A secluded bay filled with natural wonder
Samana's innate wonder has remained hidden from the public eye and is calling you to explore. Swim through the ocean waves, explore lush green rainforests, or walk along the stunning white sand beaches and discover the meaning of untouched beauty.
Endless Outdoor Activities
Become a part of Samana's beauty environment. Soar through the waves on jet skis and catamarans stopping to take a look under the sea with exciting scuba diving classes, or take your adventures by land riding on horseback through the lush countryside.
Unparalleled Natural Wonders
Go on an excursion to the 40m El Limón Waterfall and bathe in the crystal clear pools or see humpback whales in their natural habitat as they gracefully jump in and out of the waves.
Relax on Unspoiled Beaches
Take your pick of beautiful virgin beaches located throughout the area. Spend the day relaxing on world-renowned Bacardi Island in Cayo Levantado or take a trip to Playa Rincón where turquoise blue waters blend perfectly into the white sand.

Basic info and tips for holidays in Samana
Playa Rincón was voted the second best beach in the world due to its turquoise waters and lush surroundings.
Samana is a peninsula located on the north east coast of the Dominican Republic, filled with lush scenery and natural landscapes.
Gaze in awe at humpback whales found year round off the coast of Samaná Bay.
Feel the ideal temperature year round in the close to perfect climate, at a tropical 25º C.
Bahia Principe has 4 fantastic resorts placed perfectly into the environment waiting for you to enjoy in Samana.
Bahia Principe recommends
Each year during the month of February 3,000-5,000 humpback whales migrate from the cold northern seas to the warm Caribbean waters to mate and give birth. You can see their mating rituals as they elegantly jump and hit their flippers against the surface of the water. Enjoy a performance created by Mother Nature by taking an exciting whale watching excursion.