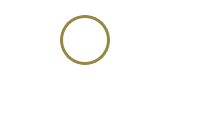 Runaway Bay
Jamaica? Rhythm and flavor in the land of Reggae.
27º C

Average temperature

Montego Bay (MBJ)

Main airport

English

Language
One Love on this special island
Come join us in Jamaica the hotel where every little thing is gonna be all right. The authenticity of Jamaica will dazzle you: the color and beauty of the island, experiencing its culture through music, or witnessing sunsets that will leave you speechless ...
Jamaican unexplored beauty
Get to know ​​Runaway Bay, one of the most beautiful natural sites on the island. Its spectacular beaches, shining lagoons, and waterfalls will fill you with light and peace; there are no crowds at this remote spot on the north coast.
Cultural excursions to the reggae birthplace
Its natural beauty is incredible, but so are its cultural attractions. How about a visit to the house where Bob Marley lived? Columbus Park? Or better yet, learn about its culture and history at the Seville Great House? Don't choose just one, do it all! All of these enriching experiences are on your doorstep.
The perfect romantic getaway
Runaway Bay's secluded atmosphere creates the perfect setting for your romantic vacation with your lover. Get an exclusive look at Jamaica as you relax on the private shoreline with a tropical beverage in your hand under the shade of a lush palm tree.

Basic info and tips for holidays in Jamaica
From Runaway Bay you are just a hop skip and a jump away from the town of Ocho Ríos, famous for its stunning beaches and charming shops with handmade goods.
Bahia Principe has two comfortable colonial style resorts: Grand Bahia Principe Jamaica and Luxury Bahia Principe Runaway.
Runaway Bay is in a privileged location on the north coast of Jamaica known for its untouched natural wonder and serenity.
The climate is perfectly tropical with an average annual temperature of 27º C.
You may need to bring some sunscreen but never fear poor weather in Jamaica.
Bahia Principe Recommendations
Explore the largest and most brilliant luminous lagoon in the world. Create a painting in the water as you glide along in a private boat or swim in this natural wonder. With each movement the lagoon with light up like the nighttime sky filled with stars.