Dominican Republic
La Romana
Now in La Romana

Spanish

Language

DOP

Official Currency

Or you can call
Unforgettable sunsets from the hotels in La Romana
Where is La Romana?
La Romana is a province in the southeast of the Dominican Republic that boasts incredible beaches, such as Playa Nueva Romana, with exquisite bays and unforgettable sunsets where you can enjoy the ultimate in relaxation.
La Romana is a small city located between the capital Santo Domingo and the tourist hub of Punta Cana. In addition, it is very close to the islands of Santa Catalina and Saona, both of which offer a wide array of services and activities.
What is there to do during your vacation in La Romana?
La Romana abounds with lush natural landscapes… such as Catalina Island, whose seabed is highly praised by divers. There is also the 'Cueva de las maravillas' (Cave of Wonders), one of the greatest natural spectacles in the area. The Cave of Wonders is found 25 meters below ground. It is over 100,000 years old and holds various hidden treasures, such as stalactites and stalagmites, a body of water that reflects the cave ceiling perfectly – known locally as the Water Mirror – and, of course, not forgetting the 500 wall paintings created by the Taíno people that portray various recognizable shapes and forms.
You also have the chance to explore Altos de Chavón, a replica of a 16th century Mediterranean village constructed in the heart of the Dominican Republic. Within it, you can visit art workshops, a design school or an archaeological museum, as well as its amphitheater, whose stage has hosted artists such as Frank Sinatra, Elton John and Alejandro Sanz. What's more, if you're looking for a little romance, La Romana is an ideal place to celebrate your Caribbean wedding.
And as if that wasn't enough, the destination has a special treat for those that love sporting challenges: the Ocean's 4 Golf Course. A sea-view golf course enveloped by stunning surroundings that blend together variety, diversity and design.
Where can you stay in La Romana?
Discover the Bahia Principe 5-star, all-inclusive hotels situated in La Romana. La Romana Bahia Principe Grand is a special hotel for families or friends set in peaceful surroundings that has every comfort you could possibly need. Bahia Principe Luxury Bouganville is an adults-only hotel, perfect for lounging under the sun and relaxing in its spectacular bay. Enjoy a vacation on the beach in full comfort and with the ultimate in relaxation!
Essentials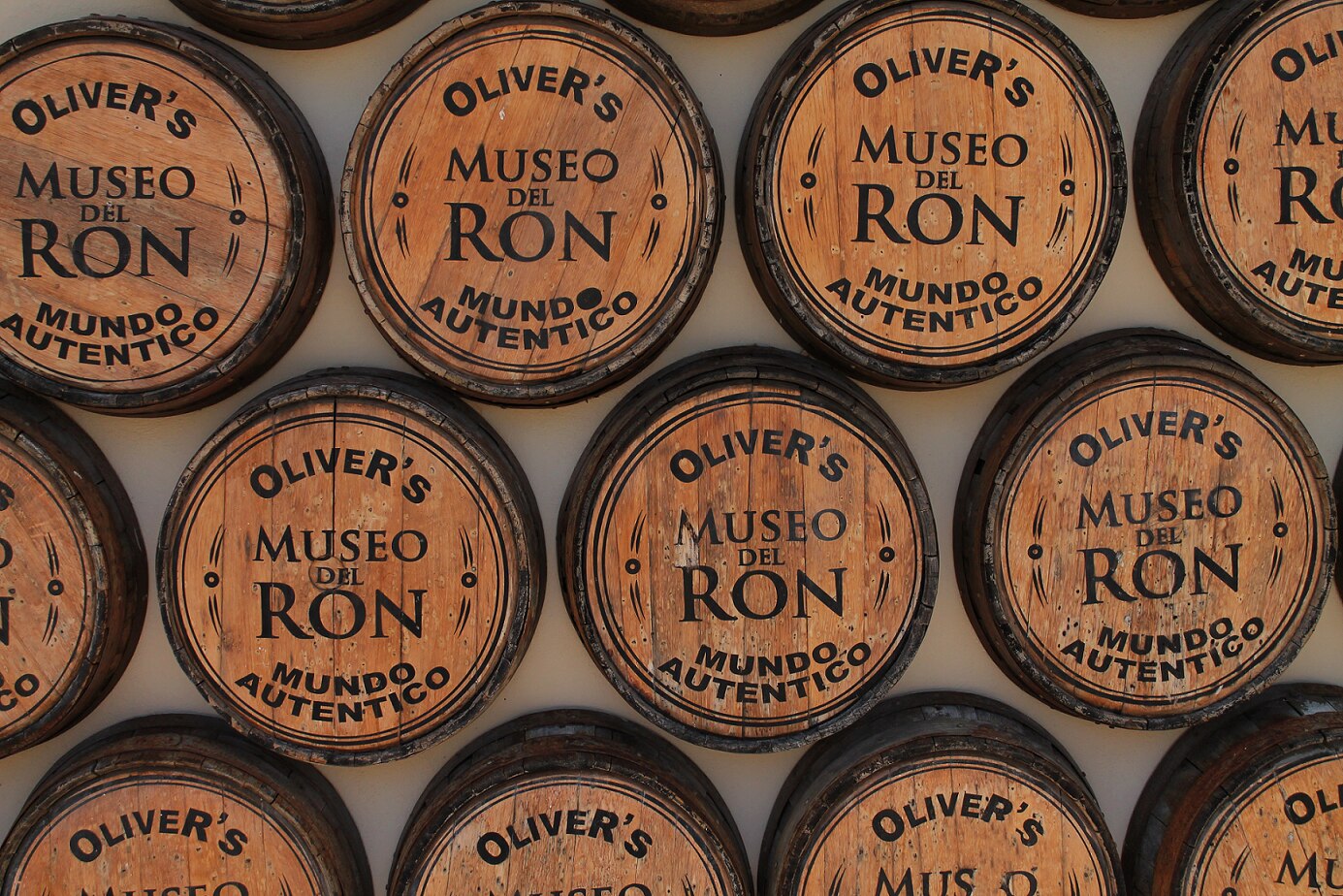 La Romana City Tour
Do you want to get to know the Dominican culture from the inside? Feel like a Dominican visiting the most emblematic and genuine places on this tour.
Book now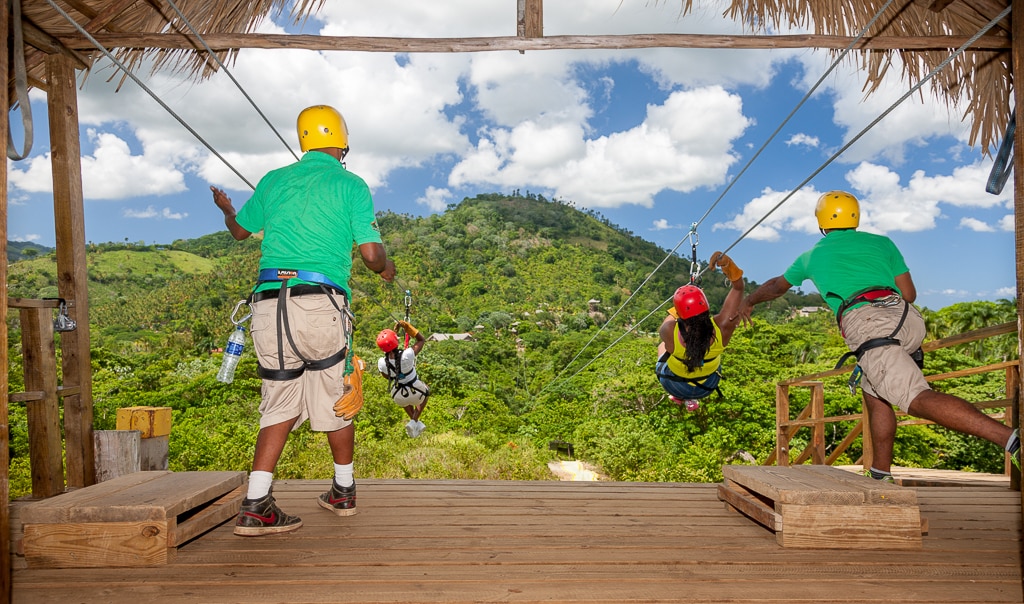 Zipline
Free your body, fly from platform to platform and enjoy the clean air with a privileged view over the lush tropical mountains. Feel the adrenaline flow through your veins!
Book now
#BahiaPrincipeMoments
This is how our guests shared their experiences on social media
How to get there?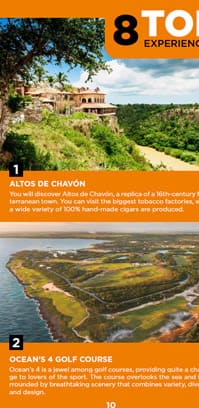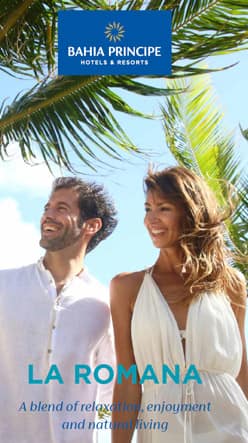 La Romana free guide
Are you ready to visit La Romana? Download our free guide and start planning for your trip.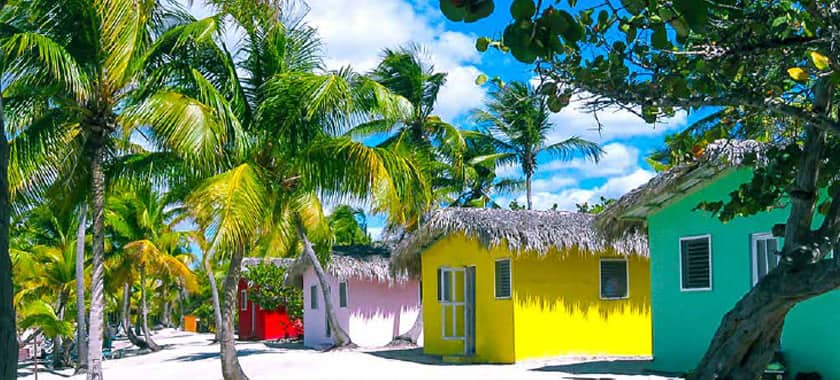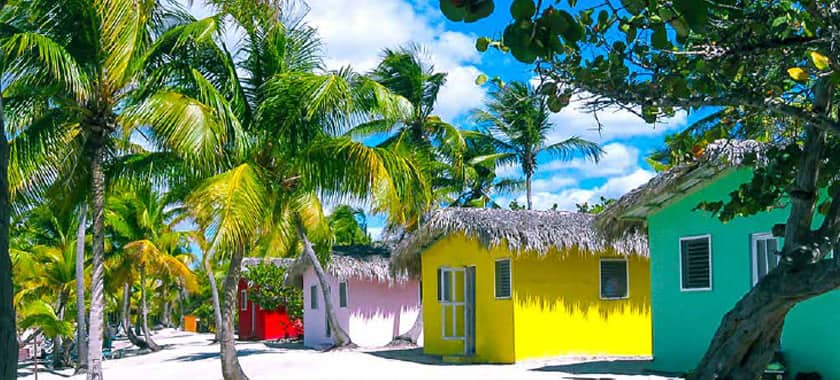 How do we process your data?
Your data will be processed by MANAGEMENT HOTELERO PIÑERO S.L. for the purpose of sending you commercial communications, managing the Grupo Piñero distribution list, and creating commercial profiles. This is based on our legitimate interest, your consent or your request to receive communications via electronic means when registering for the newsletter. We will not disclose your data to third parties, except under legal obligation. You are also entitled to access, modify and delete data, as well as other rights explained in the additional information of the Privacy Policy.
Discover other destinations at Bahia Principe