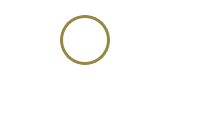 Runaway Bay
All-inclusive vacations in Jamaica
27º C

Average temperature

Montego Bay (MBJ)

Main airport

English

Language
All-inclusive vacations in Jamaica - Bahia Principe Hotels & Resorts
Jamaica has a wide variety of landscapes: endless beaches, high peaks, and charming towns, ports, and bays. In Jamaica, you'll find magnificent examples of what could be considered paradise: long sand beaches in Negril, Doctor's Cave, Ocho Rios, Winnifred Beach, Treasure Beach, and Bluefields, and the dynamic area of Runaway Bay, which is famous for its lively ambiance and has wonderful spots to sunbathe and lots of entertainment options.
Authentic towns
Saint James, Saint Ann, Saint Elisabeth, Rockey Point, Morant Bay, Trinity Ville… These are some of the towns, cities, and villages that are sprinkled throughout Jamaica. There's something new to discover in every one. If you're looking for a vibrant, eclectic city, the most cosmopolitan on the island is Kingston, the capital, from which you can admire the enormous mountains in the country's largest natural park: Blue Mountain National Park.
Beach, happiness and relaxation
Discover Runaway Bay, perfect for a beach vacation with the family, friends, or as a couple. There's something for everyone. Explore Montego Bay, a refuge for nature lovers, and Ocho Rios, a former fishing village on the shores of the Caribbean that has grown and today is a leading destination for adventure sports, especially scuba diving.
Musical history
Jamaica is the land of Bob Marley. Here, ska, dub, reggae, calypso, and all of the surrounding Rastafarian culture were born. You can see Nine Miles, where the legendary king of reggae was born, and you can still see his house. Plus, nearby is Dunn's River, a must-see attraction in the area with a waterfall that cascades into the ocean and limestone paths.

INFORMATION OF INTEREST
Did you know that the famous Blue Mountain coffee is from here?
Try the area's most spectacular dishes: festival, ackee, breadfruit, and jerk.
Discover Negril, where you can find the most perfect sunset in all of Jamaica.
BAHIA PRINCIPE RECOMMENDS
For vacations with family or friends, discover Bahia Principe Grand Jamaica.
If you're looking for a couple's getaway or romantic trip, visit Bahia Principe Luxury Runaway Bay.