Now in Tenerife

Spanish

Language

Euro

Official Currency

Or you can call
All inclusive hotels in Tenerife
Where is Tenerife?
Tenerife is an island whose coast and cliffs look out over the Atlantic. This magical enclave is part of Spain and is next to the wonderful islands of: La Palma, La Gomera and El Hierro. The city of Santa Cruz de Tenerife is the capital and the location of its famous carnival.
With its more than 2,000 km² and all-year-round pleasant climate, Tenerife combines to perfection its four stand-out features: the Atlantic, wild habitats, services for everything you could ever need, and the liveliness and friendliness of its people.
What to do during your vacation in Tenerife?
The island offers you thousands of options. Such as its long sandy beaches and unspoiled bays that can only be reached on foot or by boat. One of the prettiest is found by walking from Igueste, on the Anaga coast; locals know it as Playa de Antequera. Discover beautiful beaches where you can enjoy the sea in a variety of ways: laying down in the sun, surfing… whatever you're looking for, you'll find it here. Discover an endless choice of experiences: unspoiled beaches, scenic lookout points, local celebrations, traditional food and the stunning Teide National Park.
In addition, Tenerife has a volcanic soul like so many of the islands belonging to this archipelago, but it's on Tenerife that you can see its effervescent beginnings most clearly. As well as being the highest mountain in Spain, Teide is the third biggest volcano on the planet, just behind Manua Loa and Manua Kea in Hawaii. In fact, an enormous volcanic mountain range crosses this island from one coast to the other.
Bear in mind that one of the island's big advantages is that in just a short amount of time you can travel from the north to the south and have access to diverse scenery, from the lush green of the north to the sand dunes of the south. You can enjoy a varied vacation without having to travel thousands of kilometers.
Where to stay in Tenerife?
If you still haven't decided where to stay on the island, don't think twice, stay at Bahia Principe. If you're looking for a lively and colorful vacation, take a look at Costa Adeje. It's found in the south-east of the island and has beautiful walks where you can go shopping, a wide selection of activities such as the Siam Water Park and spectacular beaches close by with every service you could ever need in order to enjoy a few comfortable days in the sun.
If you would prefer a vacation of pure sun and relaxation, explore the Golf del Sur area, ideal for families, as you'll only have to worry about enjoying the moment. In addition, this area has some great golf courses, so whether you're a golf lover or not, this could be your chance to try it and a great opportunity to discover something new.
If you want a vacation right next to the beach just a short walk from the city, take a look at Puerto de la Cruz. You'll find somewhere next to the beach where you won't have to give up that city feel for all your vacation needs.
#BahiaPrincipeMoments
This is how our guests shared their experiences on social media
How to get there?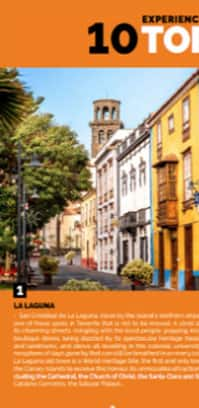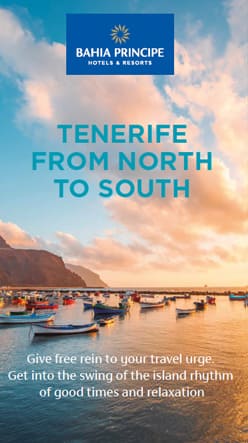 Free Tenerife guide
Ready to visit Tenerife? Download the free Tenerife guide and start planning your trip.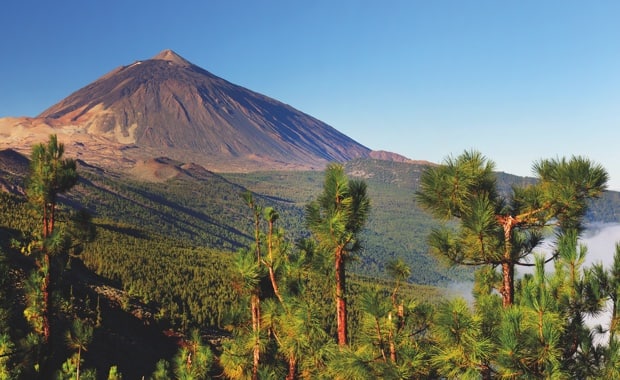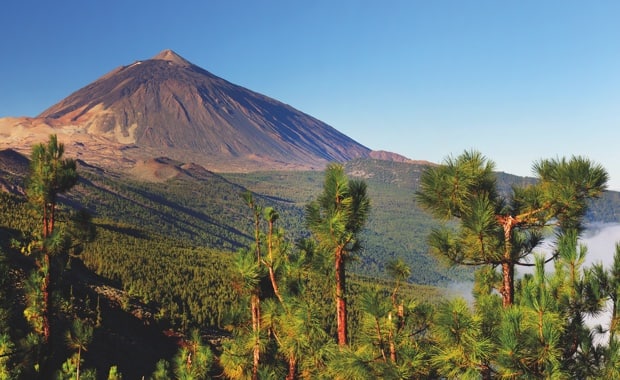 How do we process your data?
Your data will be processed by MANAGEMENT HOTELERO PIÑERO S.L. for the purpose of sending you commercial communications, managing the Grupo Piñero distribution list, and creating commercial profiles. This is based on our legitimate interest, your consent or your request to receive communications via electronic means when registering for the newsletter. We will not disclose your data to third parties, except under legal obligation. You are also entitled to access, modify and delete data, as well as other rights explained in the additional information of the Privacy Policy.
Discover other destinations at Bahia Principe