Now in Riviera Maya

Spanish

Language

MXN

Official Currency

Or you can call
Hotels in the Riviera Maya are surrounded by beaches and ancestral culture
Where is Riviera Maya?
Riviera Maya is located along the Caribbean Sea, in the state of Quintana Roo, Mexico. It's the cradle of civilizations and owner of an extraordinary natural landscape. A fascinating destination where you can explore the traces of one of the oldest cultures. Walking through Chichén Itzá, Coba, Tulum... or relaxing on Playa Akumal, Xpu-há, Cozumel...
Mexico surprises with the simplicity and naturalness that permeate all its corners. A landscape that contrasts with the passionate and vibrant character of its people, with the majesty of its cities, its natural settings, and its ancient monuments. From historic Tulum, the entire region seems touched by the gods.
What is there to do on vacation in the Riviera Maya?
Tulum is the quintessential Mayan city. Its name comes from the sea-facing "wall" that surrounded the city in ancient times. Strolling through the temple ruins or simply admiring them from a distance connects you with an ancient force that makes up the Mexican identity: sensitivity, ingenuity and freedom.
The most outstanding places in the Riviera Maya, which you cannot miss while visiting, include: Cobá, in the heart of the Yucatán jungle; the wonder of Playa Paraíso; the magical natural wells, including the Gran Cenote, Zacil-Ha and Aktun-Ha.
If you're looking for natural beauty of the purest kind, pay a visit to Sian Ka'an. The Sian Ka'an biosphere reserve is the biggest in Mexico, protecting more than 500 hectares of ecosystem, 800 types of plants, 360 species of birds and other animals.
Besides being home to a wealth of cultural treasures, the Riviera Maya is a destination for sun-lovers, who'll be in heaven in Playa Akumal. Did you know that its name means "Place of the turtles"? That's due to it being a place where several species of sea turtle choose to lay their eggs. A natural wonder that's a must-see during your vacation.
In addition, for those looking to give their vacation an original touch, they'll be able to try their luck by taking a golf lesson. The Riviera Maya Golf Club is an impressive golf course in the Mayan jungle with natural lakes and wells. Recently recognized as one of the best courses in Mexico and America, why not pick up a new sport or try perfecting your swing?
Where can you stay at the Riviera Maya?
Bahia Principe hotels located in the Riviera Maya give you a unique opportunity to liven up your vacation with culture and spectacular scenery. Plus, you'll find 5-star resorts, all-inclusive services and all the amenities you could possibly need: spa, à la carte restaurants, entertainment and special offers to ensure no essentials are left off your list. If you are traveling with family, friends or a loved one, you'll find the best accommodation perfectly adapted to you: a walk on the beach or surrounded in luxury and Mayan jungle… or whatever you're looking for.
Excursions in Riviera Maya
Why Choose Riviera Maya for Your Next Vacation?
This is how our guests shared their experiences on social media
How to Get Here?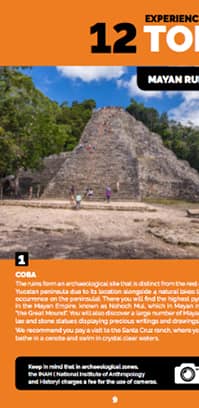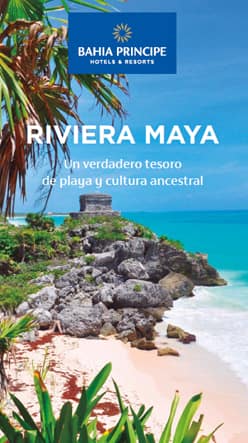 Riviera Maya free guide
Are you ready to visit Riviera Maya? Download our free guide and start planning for your trip.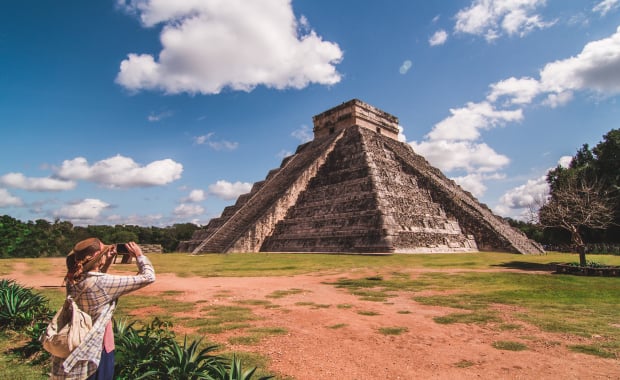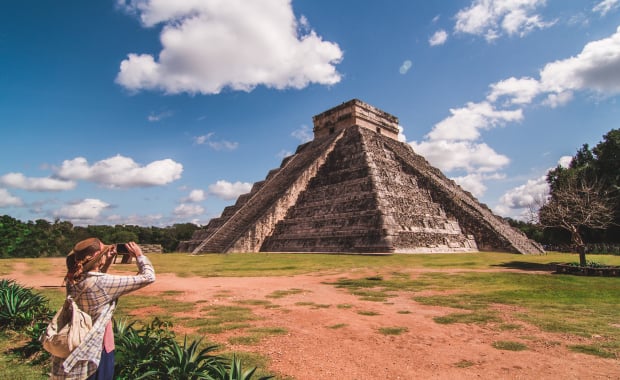 How do we process your data?
Your data will be processed by MANAGEMENT HOTELERO PIÑERO S.L. for the purpose of sending you commercial communications, managing the Grupo Piñero distribution list, and creating commercial profiles. This is based on our legitimate interest, your consent or your request to receive communications via electronic means when registering for the newsletter. We will not disclose your data to third parties, except under legal obligation. You are also entitled to access, modify and delete data, as well as other rights explained in the additional information of the Privacy Policy.
Discover other destinations at Bahia Principe