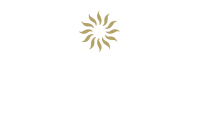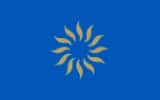 Bahia Principe Luxury Akumal
Eat and drink in Bahia Principe Luxury Akumal
Create a vacation experience that is uniquely yours. Each bite you take at our restaurants is specially crafted to add a layer of luxury to your vacation. Share these memorable meals with those you love in the natural beauty of the Mayan Riviera.

WARNING:
we have a wide culinary offering with many different options. If you have any specific dietary needs, please consult the hotel before your arrival.
Riviera Restaurant
International cuisine buffet
An image that you have only seen in your dreams. Feast your eyes on rows of delicious, freshly prepared foods and find what speaks to you.
International
Formal dress code
Location: See map
Reservation not required
Pool Restaurant
International cuisine
Enjoy your meals and drinks by the pool, in an ideal setting for relaxing in the comforts of our hotel and savoring our rich and varied cuisine.
International
Reservation not required
Beach Restaurant
International cuisine
Savor delicious meals and drinks while you enjoy the fascinating scenery. Come and try our exquisite culinary offerings by the seaside.
International
Reservation not required
À la carte restaurants for your senses
Each ingredient we use has been handpicked to create memorable moments in a memorable setting. Discover each of the fresh and bold flavors as you are waited on by our expert staff and are transported to a culinary paradise.
Bars
Allow the sound of silence to fill your mind and empty all of your worry and stress. Lose your sense of reality and enter paradise as you immerse yourself in the stunning surroundings and enjoy a drink at any of our resort bars.
Sport Bar and Bars throughout the resort
The new Sports Bar is a unique space that combines a traditional Latin American atmosphere with the symbolism of the most famous Mayan sport, "pelota", with special details that recreate parts of the ancient playing fields.
Pool Bars
As you drift around the enormous lake style pool be sure to swim up to our pool bar and drift to an even deeper state of relaxation.