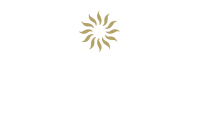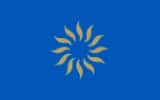 Bahia Principe Luxury Runaway Bay
Eat and drink in Bahia Principe Luxury Runaway Bay
Experience a unique view of Jamaica reserved for only its most distinguished guests. Discover the greatest displays of nature and culinary options this tranquil island paradise has to offer.

WARNING:
we have a wide culinary offering with many different options. If you have any specific dietary needs, please consult the hotel before your arrival.
Jazmin Restaurant
International cuisine buffet
Feel like the only two sharing a high-end meal together as you bask in each other's company and love for gourmet cuisine.
International
When eating at buffet restaurants, footwear and a cover-up or shirt are required for all guests
Reservations not required
Adults Only
Beach Restaurant
International cuisine
Savor delicious meals and drinks while you enjoy the fascinating scenery. Come and try our exquisite culinary offerings by the seaside.
International
Reservation not required
Pool Restaurant
International cuisine
Enjoy your meals and drinks by the pool, in an ideal setting for relaxing in the comforts of our hotel and savoring our rich and varied cuisine.
International
Reservation not required
À la carte restaurants for your senses
Soak in the silence and serenity without sacrificing gourmet meals. Savor the tastes of the world as you immerse yourself in the natural wonder of Runaway Bay.
Bars
Become one with the island and nature as you sip on a traditional cocktail amidst the spectacular surroundings of the secluded picturesque bay.
Bars throughout the resort
Allow us to cater to your every need at any moment. Intensify your time in paradise as you are served tropical beverages with luxury service.
Pool Bars
As you wind through the cooling waters of the pool drift up to a pool bar and into a state of complete serenity.