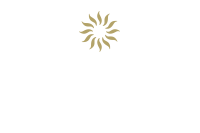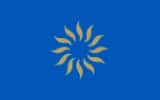 Bahia Principe Grand Tulum
Eat and drink in Bahia Principe Grand Tulum
Embrace the spirit and culture of Mexico. Immerse yourself in the traditional Mayan-inspired buildings and décor as you enjoy all of the luxuries of a modern day resort. Be sure to take advantage of all of the special moments that await you by joining us for an unforgettable meal in paradise.

WARNING:
we have a wide culinary offering with many different options. If you have any specific dietary needs, please consult the hotel before your arrival.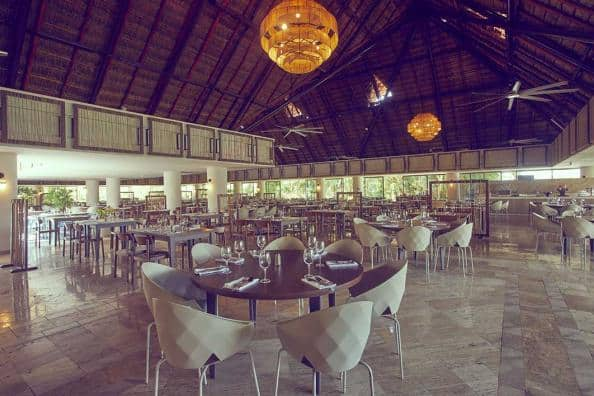 Yucatan Restaurant
International cuisine buffet
We embrace gastronomy as a great wellspring inspired by the intersection of water and land. A gastronomic laboratory for all audiences, with timeless architecture, using ingredients that mark an avant-garde design.
International
When eating at buffet restaurants, footwear and a cover-up or shirt are required for all guests
No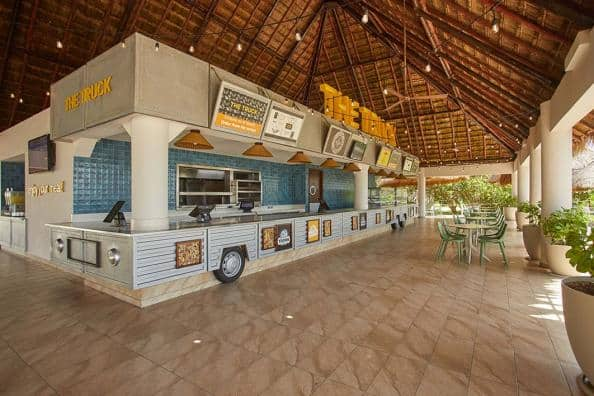 Beach Food Truck
International cuisine
Mexican fast food based on haute cuisine, traditional and regional, right by the sea.​ The sea as inspiration in its forms and reflections, its fruits as textures and colours. ​All served in a traditional market-style setting with interior design elements that pay homage to the deep sea.
International
Reservation not required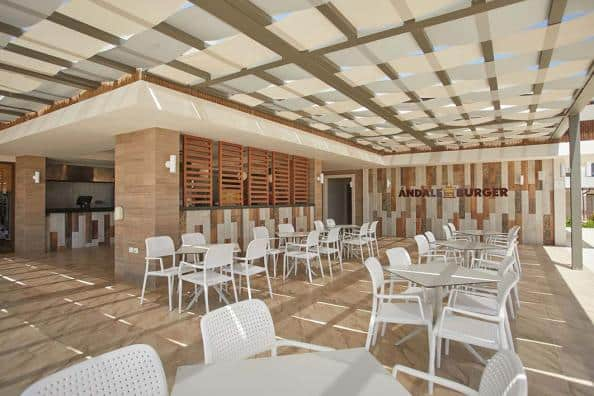 Burger​ Andale
Fun, enjoyment, convenience.
Inspired by the idea of a picnic day, this new service point is integrated into the area dedicated to maximum enjoyment: water park, entertainment area and swimming pools. Integrated in the natural setting, the design is aimed at the use and enjoyment of families, using materials that blend in with the nature, creating an area where they can have direct contact with it.
International
Reservation not required
À la carte restaurants for your senses
Explore the best of every world. After a day of adventure in Mexico join us to discover the world of culinary creations. Join us for delicious meals in the middle of a tropical paradise.
Bars
Paradise would not be complete without locations where you can satisfy your every need. Enhance every moment with a tropical drink at one of our bars as you share memories and moments together.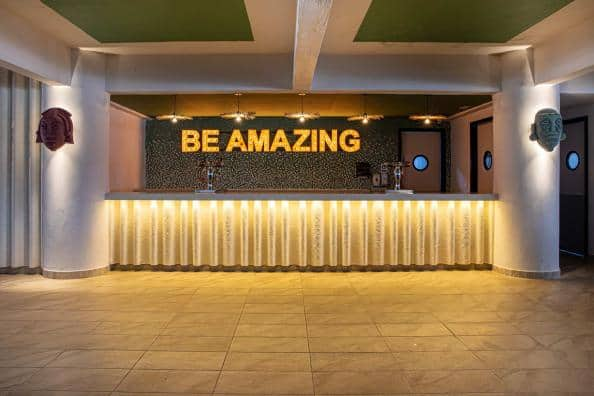 Bars throughout the resort
A meeting point, reflecting the new Mayan chic style. Materials in their pure state that show their freshest side.
Pool Bars
A new outdoor space that recreates the strength of the ancient Mayan constructions, providing a point of leisure.