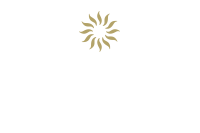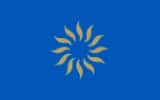 Bahia Principe Grand El Portillo
Eat and drink in Bahia Principe Grand El Portillo
A place where there is always something for the whole family to enjoy. Indulge in delicious food as you soak in the beauty surrounded by the Caribbean. Our restaurants and bars offer the best service and allow you enjoy a perfect meal with the whole family.

WARNING:
we have a wide culinary offering with many different options. If you have any specific dietary needs, please consult the hotel before your arrival.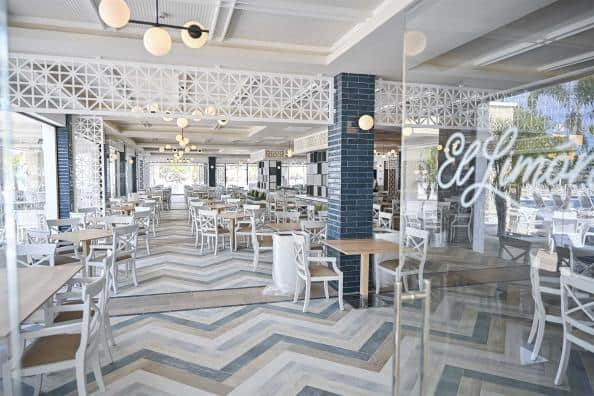 El Limón main Restaurant
Boundless, fresh, free... and very much an integral part of the place
Meat, fish, salads, pasta, Creole proposals and a special corner for those who want to watch their health, as well as a children's buffet and a dessert corner with infinite options. So much color, abundance and flavor blend perfectly in a clean and placid colonial-tropical style setting, with jungle and sandy hues... and a splash of lemon.
International
When eating at buffet restaurants, footwear and a cover-up or shirt are required for all guests.
Reservation not required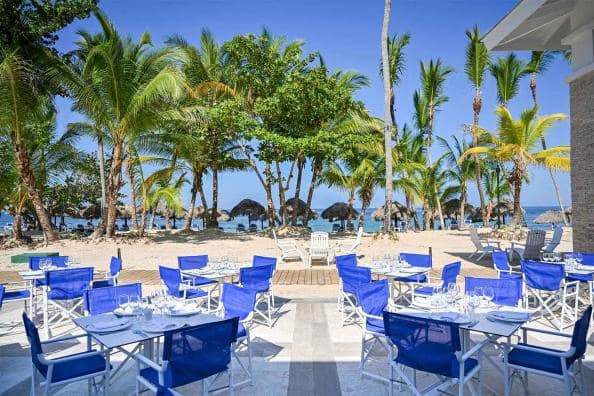 Beach Restaurant
International cuisine
Savor delicious meals and drinks while you enjoy the fascinating scenery. Come and try our exquisite culinary offerings by the seaside.
International
Reservation not required
À la carte restaurants for your senses
Experience an authentic journey at any of our speciality themed restaurants. Spend quality time together as a family as you open your eyes to the delicious flavors of Italy and Brazil and remind yourself of the beauty of a perfectly prepared fish or gourmet sirloin steak. Add fantastic meals to the list of memories that will last a lifetime.
Bars
Allow our friendly staff to wait on you as you share time together at any of our bars in picturesque locations throughout the resort. Our bartenders are looking forward to making your time with us as comfortable and relaxing as possible.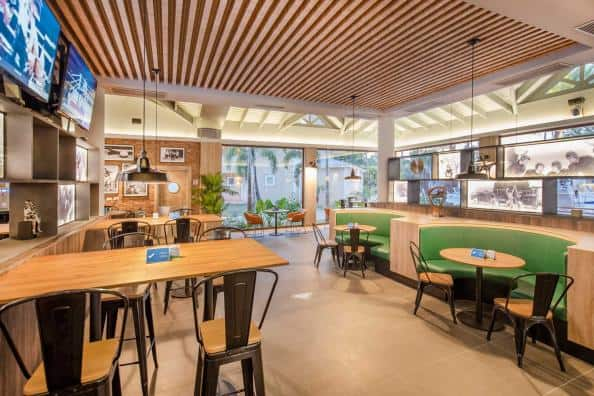 Sports Bar
Before heading to the spa or taking the kids to the Bahia Scouts Water Park take a quick break to join us for a delicious beverage at one of our beautiful resort bars. Drift into a state of total relaxation as you sip on a refreshing beverage among the lush tropical gardens or in the air-conditioned hotel rooms.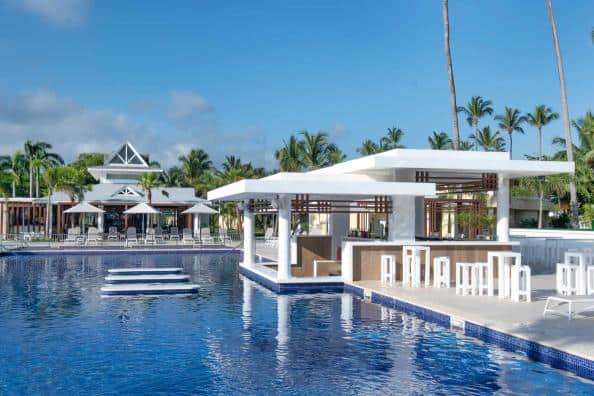 Pool Bars
Children and adults alike will love the bars in our beautiful pools. Take a break from a refreshing swim to enjoy a revitalizing beverage. Our pool bars allow you to live the moment to the fullest.