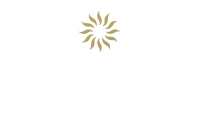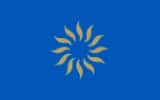 Bahia Principe Fantasia Tenerife
SENSATIONS MASSAGES
Relaxing Massage with plantain oil
Enjoy a relaxing massage with plantain oil that is exclusively from the island. Release all the
tension and stress.

Athletic Massage (Deep Muscle)
A massage involving deeper, more energetic pressure.
Soothes tense and sore muscles. Reduces fatigue.

Backrub/Decontracting Massage
An intense massage that relieves muscle tension, particularly in the back, shoulders and
nape of the neck. With special soothing oil.

Relaxing Massage with Aromatherapy
A marvellous sensory experience, activating all your senses to reach a far deeper state of
relaxation and stimulate the flow of energy.

Chocolate Massage Sweet relaxation

Relaxing Massage with Aloe Vera
Make the most of the qualities of this local plant (Aloe Vera). This relaxing massage
moisturises, regenerates, soothes and tones your skin.

Cranial Massage
Excellent cranial massage that will help you disconnect and get away from it all.

Massage with Hot Stones
Massage with volcanic stones, combines pressure points that couple with the penetrating
heat of the stones to dissipate stress and promote relaxation.

Reflexology
Therapy based on oriental techniques, applying pressure on specific meridian
points of the feet that are connected to the vital organs of the body, improving
physical, mental and emotional health.

Personalised Massage Experience
Suited to your needs. The service may include different techniques
and types of pressure. Choose your aroma.
VIP COUPLE'S RITUAL with private jacuzzi
Couples' Harmony
An unforgettable experience to be shared with your partner, with a relaxing or athletic massage (50 min) and private jacuzzi (15 min), with an atmosphere set to your needs.
Put a little romance in your holiday
6 SENSES RITUALS facial + body
Unique moments that will remain engraved in your olfactory memory

Al-Andalus Ritual The aroma that will open your mind.
Sea Ritual Savour your moment. Live.
Indian Nature Ritual Feel your inner world. Enjoy an exotic moment.
Energy Ritual Awaken your sixth sense.
FACIAL TREATMENTS 50 minutes

Advanced Facial Rejuvenation (with radio frequency)
Botox Effect Tensioner (Mesotherapy)
Oxygenating/Moisturising
Restores the natural freshness and comfort of your skin.
Personalised Facial
Adapted to your skin type.
Facial Hygiene

MANICURE / PEDICURE
Deluxe Manicure
Deluxe Pedicure
Shellac semi-permanent
HAIR STYLING

Wash & Comb
Men's Haircut
Women's Haircut
Boys' & Girls' Haircut
Wash Only
Professional make-up

EXTRAS
Hair-Care Treatment
Ironing
Cutting of Bangs
WELLNESS for the little ones
My First Massage
Relaxing massage with sweet, biscuit-scented aromas.
Fantasia Mini-Manicure and Mini-Pedicure
Braids
Girl's day
Massage for you and your mum.
For Kids Jump in our MINI car and we'll get you looking your best! (see hairstyling service).
HYDROTHERAPY CIRCUIT
Sauna, Steam Bath, Sensations Showers, spouts, jets, and a spectacular Dynamic Pool with 4 bubble beds, swan's neck, mini-cascade that will make you soar.
Would you like us to show it to you?