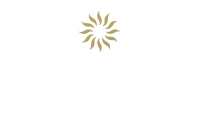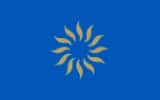 Bahia Principe Fantasia Tenerife
A magnificent combination of design and comfort
A magnificent combination of fun and comfort awaits you. There is no better place to rest after enjoying the entertainment and leisure that the Bahia Principe Fantasia Tenerife offers you.
AIR CONDITIONING
MINIBAR
BALCONY/TERRACE
ROOM SAFE
FULLY EQUIPPED BATHROOM
LED TELEVISION
Castle Suite
1 King-size bed and 3 twin single beds (1 bunk bed with pull-out bed for 3)
Maximum number of occupants: 2 adults and 3 children or 3 adults and 2 children
A unique bedroom located inside the castle.
BED AND BATH
1 King-size bed
3 single beds (1 bunk bed with pull-out bed for 3)
Fully fitted bathroom with shower (no bathtub).
Set of differently-sized mirrors.
Hair dryer
Bathroom amenities
ROOM FEATURES
Air conditioning
Telephone
49" LED TV
Terrace
2 deck chairs on the terrace
Tea and coffee service
Special closet for children.
Circular sofa
Pouf and family swing
Private elevator
SERVICES
Breakfast service
Up to 3 à-la-carte dinners per week in speciality restaurants with children's menu (booking and formal wear required).
Two mini-bars: One for adults and one for children
Dressing room with costumes for children.
Variety of games for the whole family.
Moet for adults and special drink for children.
Family Master Suite Sea View
King size bed
Maximum number of occupants: 3 adults and 2 children
Sea View
Mini-bar
BED AND BATH
King size bed
Washroom
Fully equipped bathroom with separate shower
Magnifying mirror
Hair dryer
Bathroom amenities for childrens and adults
ROOM FEATURES
Air conditioning
Telephone
Desk
2 LED TV 43"
Balcony/ Terrace
Livingroom
Sofa bed
Charger usb
Kettle
SERVICES
Up to 3 à-la-carte dinners per week in speciality restaurants with children's menu (booking and formal wear required).
Bathroom amenities
Safety deposit box
Mini-bar
Baby cots (upon request)
Laundry (with extra charge)
Family Master Suite
King size bed or twin beds
Maximum number of occupants: 3 adults and 2 children
Mini-bar
BED AND BATH
King size bed or twin beds
Washroom
Fully equipped bathroom with separate shower
Magnifying mirror
Hair dryer
Bathroom amenities for childrens and adults
ROOM FEATURES
Air conditioning
Telephone
Desk
2 LED TV 43"
Balcony/ Terrace
Livingroom
Sofa bed
Charger usb
Kettle
SERVICES
Up to 3 à-la-carte dinners per week in speciality restaurants with children's menu (booking and formal wear required).
Bathroom amenities
Safety deposit box
Mini-bar
Baby cots (upon request)
Laundry (with extra charge)
Swim up Junior Suite
King size bed or twin beds
Adults Only (18+). Maximum number of occupants: 3 adults
Mini-bar
BED AND BATH
King size bed or twin beds
Separate shower
Magnifying mirror
Hair dryer
Bathroom amenities
ROOM FEATURES
Direct access from the terrace of the room to the exclusive swimming pool for Swim Up guests
Air conditioning
Telephone
Desk
LED TV 43"
Balcony/ Terrace
Sofa bed
Charger usb
Kettle
SERVICES
Up to 3 à-la-carte dinners per week in speciality restaurants with children's menu (booking and formal wear required).
Amenities
Safety deposit box
Mini-bar
Laundry (with extra charge)
Junior Suite Sea View
King size bed
Maximum number of occupants: 3 adults and 1 children
Sea View
Mini-bar
BED AND BATH
King size bed
Separate shower
Magnifying mirror
Hair dryer
Bathroom amenities for childrens and adults
ROOM FEATURES
Air conditioning
Telephone
Desk
LED TV 49"
Balcony/ Terrace
Sofa bed
Charger usb
Kettle
SERVICES
Up to 3 à-la-carte dinners per week in speciality restaurants with children's menu (booking and formal wear required).
Bathroom amenities
Safety deposit box
Mini-bar
Baby cots (upon request)
Laundry (with extra charge)
Junior Suite
King size bed or twin beds
Maximum number of occupants: 3 adults and 1 children
Mini-bar
BED AND BATH
King size bed or twin beds
Separate shower
Magnifying mirror
Hair dryer
Bathroom amenities for childrens and adults
ROOM FEATURES
Air conditioning
Telephone
Desk
LED TV 49"
Balcony/ Terrace
Sofa bed
Charger usb
Kettle
SERVICES
Up to 3 à-la-carte dinners per week in speciality restaurants with children's menu (booking and formal wear required).
Bathroom amenities
Safety deposit box
Mini-bar
Baby cots (upon request)
Laundry (with extra charge)
BED AND BATH
1 King size bed or 2 twin beds
Separate shower
Magnifying mirror
Hair dryer
Bathroom amenities
ROOM FEATURES
Air conditioning
Telephone
Desk
LED TV 43"
Balcony/ Terrace
Charger usb
Kettle
SERVICES
Up to 3 à-la-carte dinners per week in speciality restaurants with children's menu (booking and formal wear required).
Bathroom amenities
Safety deposit box
Mini-bar
Laundry (with extra charge)