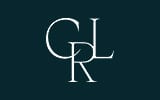 World class cuisine elevated to an otherworldly dining experience
To dine at Cayo Levantado Resort is to savor a truly global dining experience. Inspired by the very best cuisine in the world, and with a strong emphasis on the rich cultural traditions and the freshest of local ingredients, the resort offers a variety of gastronomy possibilities. Created for the discerning traveler's needs and desires for enrichment with an attention to the utmost in quality and creativity, the restaurants of Cayo Levantado Resort invite all to sample world class cuisine crafted with the soul of the Caribbean.
Palma Real
INTERNATIONAL BUFFET
Named for Samaná Bay's distinctive palm tree, PALMA REAL was created to bring the experience enjoyed at the area's local markets to our island escape. The restaurant is designed to foster a lively sense of community, with the open market concept showcasing different areas offering a wide array of international cuisine and dining enjoyment. Alongside an array of Dominican specialties, Palma Real offers Italian pastas and pizzas, fresh seafood including sushi, sashimi and ceviches, and wonderful selection of desserts from our French patisserie. Prepared in an open kitchen that allows the chefs' skill and passion to be on full display, a full menu for breakfast, lunch and dinner our served in a relaxed and inviting atmosphere that marries exquisite global flavors with the pulse of the local people.
International
7:00 AM - 10:30 AM
12:30 PM - 3:00 PM
6:00 PM - 10:00 PM
Reservation not required
Olah
Beach Club
Embracing the natural rhythm so unique to Cayo Levantato, the Beach Club, including the Pool, Bar and Restaurant, pays tribute to the undulating waters of Samaná Bay. In tune with the daily ebb and flow of the tides, the club offers guests a place for meaningful relaxation and community, with a variety of enjoyment, entertainment and dining options.

By day, the restaurant, OLAH, offers a leisurely atmosphere with a diverse menu of lunch and snacking favorites along with an á la carte selection of Mediterranean and modern Japanese specialties. Inviting all to lounge into the afternoon, the restaurant carries a reduced menu of snacks and refreshments for all enjoying the beach and pool.
International
10:30 AM - 6:30 PM
Reservation not required
À la carte restaurants - World class cuisine in an otherworldly setting
Bars
To raise a toast at Cayo Levantado Resort is to experience a captivating mix of the Caribbean spirit. Visitors choose from *seven unique bars located throughout the island, each boasting specialty handmade cocktails, along with extensive local and international wine and beer selections, and a wide array of soft drinks. Each bar experience features both classic and signature drinks as well as non-alcoholic beverages. Created by expert bartenders at the resort's mixology laboratory, all our signature cocktails utilize the latest trends and highest quality, natural ingredients, many of which come from our own botanical garden. From the relaxed to the lively, the expertly curated bars perfectly complement the pulse and pace of the island's diverse activities. *The bars at Manaya and Senda are available to all guests for an additional cost.