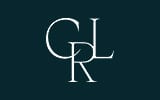 Wellness Paths
The journey at Cayo Levantado Resort is a very personal experience. We have created an innovative Wellness concept, developing spaces and programs dedicated to health, fitness and self-care. Four Wellness Paths have been established to allow a very focused program combining activities with nutrition. These paths can be combined to create a truly personalized and diverse exploration of the mind, body and soul.
REFRESH
Offers a chance to reinvigorate. A specially designed program of higher intensity activities and various metabolic and cross-training programs make the REFRESH path perfect for all who want to energize and exhilarate.​
RESTORE
Invites revitalization of the body. Through innovative solutions perfectly integrated into purposeful fitness training programs and therapies, the RESTORE path offers optimum replenishment.
RELAX
Encourages the relief of stress. All activities encourage a slowing down of the body and quieting of the mind. A combination of relaxation and mindfulness, nervous system recovery, heat therapies and massage make the RELAX path the choice for all guests wanting to elevate a sense of peacefulness.​
RENEW
Offers the opportunity to re-establish balance. A cleansing and transformational journey designed to remove limitations as well as release stagnant energy and feelings. With an emphasis on spiritual growth and a deeper consciousness the RENEW path is for all wanting a greater connection with their higher self.​​