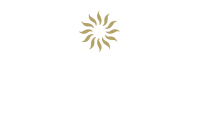 !
Hotel closed for renovation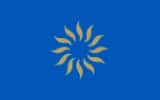 Bahia Principe Luxury Esmeralda
Relax in style and luxury
Come to a comforting sanctuary at the end of every exhilarating day under the sun. The exquisite décor is coupled with a view of Esmeralda's breathtaking tropical terrace, leaving you feeling renewed with each passing day.
air conditioning
satellite television
room service 24 hours
minibar
balcony/terrace
safety deposit box
bathroom amenities
Junior Suite Deluxe
2 full-size canopy beds or 1 king-size canopy bed
Maximum occupancy: 3 adults & 1 child or 2 adults & 2 children
Enjoy the tropical climate all year with the amazing view of the terrace
Bathrobes and slippers for the room
BED AND BATH
2 full-size canopy beds or 1 king-size canopy bed
Separate shower
Magnifying mirror
Hair dryer
ROOM FEATURES
Air conditioning
Ceiling fan
Telephone (outside calls with additional charge)
Iron and ironing board
Plasma screen satellite TV
Safe (without charge)
Mini-bar
Terrace
SERVICES
Pillow menu
24 hour room service
Unlimited á la carte dinners in our specialty restaurants (reservation and formal dress required)
Butler services (upon request)
Bathrobes and slippers
24 hours free WI-FI throughout the hotel
Connecting Junior Suite Deluxe
2 full-size canopy beds or 1 king-size canopy bed
Maximum occupancy: 3 adults & 1 child or 2 adults & 2 children (per unit)
Enjoy the tropical climate all year with the amazing view of the terrace
Bathrobes and slippers for the room
BED AND BATH
2 full-size canopy beds or 1 king-size canopy bed
Separate shower
Magnifying mirror
Hair dryer
ROOM FEATURES
Air conditioning
Ceiling fan
Telephone (outside calls with additional charge)
Iron and ironing board
Plasma screen satellite TV
Safe (without charge)
Mini-bar
Terrace
SERVICES
Pillow menu
24 hour room service
Unlimited á la carte dinners in our specialty restaurants (reservation and formal dress required)
Butler services (upon request)
Bathrobes and slippers
24 hours free WI-FI throughout the hotel
Junior Suite Deluxe Swim up
2 full-size canopy beds or 1 king-size canopy bed
Maximum occupancy: 3 adults & 1 child or 2 adults & 2 children
Enjoy the tropical climate all year with the amazing view of the terrace
Direct access from the room to the pool
BED AND BATH
2 full-size canopy beds or 1 king-size canopy bed
Separate shower
Magnifying mirror
Hair dryer
ROOM FEATURES
Air conditioning
Ceiling fan
Telephone (outside calls with additional charge)
Iron and ironing board
Plasma screen satellite TV
Safe (without charge)
Mini-bar
Terrace
SERVICES
Pillow menu
24 hour room service
Unlimited á la carte dinners in our specialty restaurants (reservation and formal dress required)
Butler services (upon request)
Bathrobes and slippers
24 hours free WI-FI throughout the hotel