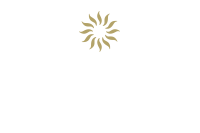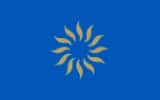 Bahia Principe Grand Aquamarine
In the Bahia Spa you'll enjoy a diverse collection of massage, beauty, and salon services. Disconnect in the relaxation area on one of the floating water beds or for a romantic date, unwind in our jacuzzis in the VIP Cabins.
We use locally sourced Aloe Vera and Coconut in our body treatment as well as 100% pure Native Cocoa.
Special Therapies:
Hot Stone and Essential Oil Massage: An ancient technique to relax and relieve muscle aches. Hot basalt stones placed on key areas for relieving the body's muscle tension.
Reflexology: Massage done with finger-pressure on specifics points of the feet, where there are nerve endings for the different organs of the body.
Lymphatic drainage: Combination of relaxing massage with special movements to drain the liquids retained in the body. Recommended for people who suffer problems of blood circulation, varicose veins or liquid retention
Massage with Aromatherapy: This massage activates the senses, which can help to reach a much deeper state of relaxation.
Massages:
Relaxing Caribbean Massage: Bring harmony to your body and soul with this fabulous relaxing massage using a traditional Caribbean technique with bamboo.
Deep Tissue Massage: Recommended to relieve muscular pain and tension and for those who enjoy an energetic and powerful massage.
Special VIP for Couples: A massage with private Jacuzzi and a romantic ambience for the couple.
Bahia Spa Massage: An excellent way to experience 4 different massage techniques.
Back and Cranial: Spectacular massage over your whole back, neck and head to relieve tension and stress.
Body Exfoliation with Moisturizing Massage: Full-body skin scrub to remove dead cells and stimulate blood flow.
Beauty Salon:
Hair Dresser, Haircuts
Bridal Styling
Make Up
Traditional or French Manicure
Bahia SPA Manicure with Paraffin
Traditional or French Pedicure
Bahia SPA Pedicure with Paraffin
Polish Change
Caribbean Braids
Body Treatments:
Chocolate: Using 100% pure Native Cocoa, the chocolate body treatment provides the skin with minerals, vitamins and trace elements. It's firming, antioxidant and nourishing.
Coconut: Locally sourced product that moisturizes and nourishes the body.
Aloe Vera: Locally sourced product that regenerates and moisturizes the body.
Cleopatra: A full body milk treatment that moisturizes leaving your skin feel silky smooth.
Seaweed: A slimming and cleansing treatment that eliminates cellulite.
Mud: A moisturizing and anti-inflammatory body treatment that leaves the body cleansed.
Programs:
Chocolate Delights
Anti-stress
Caribbean Beauty
Total Moisturizing
After sun
Taino Firming
Anti-Aging
Aromatherapy Deluxe
Feel-Good
Facial Treatments:
Anti-ageing.
Anti-stress.
Moisturizing.
Balancing.
Firming.
Spectacular Wrinkle Correcting Facial Treatment.
Skin smoother.
Facial for men.