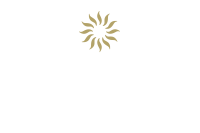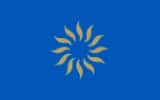 Bahia Principe Sunlight San Felipe
Discover EVERYTHING we have in store for YOU... BEAUTY AND WELLNESS

SENSATIONS MASSAGES
BAHIASPA EXPERIENCE: 4 techniques in a single massage…
Exclusive BahíaSPA massage, our top-rated massage. It's a combination of relaxing massage, strong muscle massage, reflexology and cranial massage. Excellent experience trying out different massage techniques…
ATHLETIC MASSAGE: 360° Energy…
Energetic muscle massage. Recommended for relieving muscle tension and pain or for those who enjoy a vigorous massage.
PAIN RELIEF MASSAGE: Localised massage recommended for the relief of muscle pain in the back, legs and feet with a revitalsing effect.
RELAXING CANARIAN MASSAGE: The most relaxing massage…
Based on a traditional technique, the results include increased circulation, deep relaxation and stress reduction.
HEAD & NECK MASSAGE: Back, neck and shoulders and head
Spectacular massage covering the entire back, neck and shoulders. For relieving tension and stress accumulated during the trip.
ZEN WITH HOT STONES: The ancestral secret.
A combination of relaxing massage, passive movements and massage with hot stones, applying an ancient technique to relax and relieve muscle tension and pain.
OIL-HARMONY: Balancing body and mind.
Sensory experience, activating the senses in order to reach a far deeper state of relaxation. We have several scents for you to enjoy a very personalized massage. Choose your aroma.
LYMPHATIC DRAINAGE:
The purpose of this massage is to stimulate the lymphatic system with smooth and rhythmic movements. This massage will free your body of toxins and stimulate circulation. Excellent to avoid fluid retention and chronic inflammation.
SPECIAL COUPLES

Share a unique, unforgettable experience with your significant other.

SPECIAL COUPLES VIP with jacuzzi: The most romantic…
To be shared with your couple. Private jacuzzi, with a toast, and massage in a cabin with flowers, candles and scents.
Select the massage of your choice:
Relaxing massage
Strong Muscle Massage
LUXURY TOUCH FACIAL:

Illuminate your skin with young, lively facial features with our VIP Facial treatments
Includes: SKIN DIAGNOSIS, DEEP CLEANSING, EXFOLIATION, MASSAGE, FACE MASK AND TREATMENT CREAM
TROPICAL LUXURY FACIAL: Extreme moisturization.
DELUXE FACIAL: Anti-stress, nourishing.
SUPREME FACIAL: Balancing and soothing; caressing your skin.
FACIAL FOR HIM: Adapted to your skin. Try it!
ETERNAL YOUTH FACIAL: Anti-Aging Flash effect.
BODY WRAPS

BIO-Pampering…
CARAMEL BATH (with Oats and Honey): Absolute regeneration for your skin.
DETOX: Release toxins while you relax.
COCONUT TEMPTATION: Discover all the benefits of the coconut for your skin. Irresistible!
BONBON TREATMENT: Exfoliation and maximum moisturization with chocolate.
EXFOLIA-SUN: Achieve an even, long-lasting tan with good exfoliation and moisturizing of your skin.
ETERNAL YOUTH: Enjoy unforgettable memories of this holiday while enjoying this treatment
MANICURE – PEDICURE

Relax while we pamper you, take care of your hands, your feet, or give you a new look…
TRADITIONAL MANICURE
DIAMOND MANICURE
TRADITIONAL PEDICURE
DIAMOND PEDICURE
CHANGE OF NAIL POLISH

HAIR STYLIST:
WASHING & STYLING
HAIRCUT LADIES
HAIRCUT GENTLEMEN
HAIRCUT BOY
HAIRCUT GIRL
CUT BANGS
HAIR CARE
COLOURING
HIGHLIGHTS
HYDROTHERAPY CIRCUIT

We Are Water; Water Is Life.
SWIMMING POOL WITH WATER BEDS, NECK AND BACK WATER JETS, MINI WATERFALL ...
FINNISH SAUNA
JACUZZI AND RELAX ZONE.