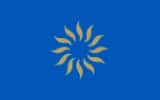 Bahia Principe Sunlight Coral Playa
Delight your senses at the Bahia Spa located in front of the sparkling, turquoise Mediterranean Sea. All the treatments have been carefully designed to allow you to relax, unwind and pamper yourself free from your daily stresses. Try the Massage by the Sea in a private tent in the resort's gardens for a special, relaxing moment. Discover the spa's special packages including Reflexology and Cranial Massage, Special VIP Couples Massage beginning in the whirpool tub, or the Beauty Programme, an energizing treatment that hydrates, regenerates and balances the skin.
Massages
Bahia Principe Massage
Harmonise your body and soul with this fabulous personalised massage based on a traditional technique; the results include increased circulation, deep relaxation and stress reduction.
Deep Tissue Massage
Quite an experience for the body's well-being, emphasising deep muscle work. Recommended for relieving tension and muscular pain or for those who enjoy deep massages.
Special VIP couples massage
Romantic moments with your partner: Fifteen minutes in a private jacuzzi with flowers, candles and essential oils. Afterwards a 50 minute relaxing massage in a romantic treatment room.
Facial Treatments
Complete treatments of the face, neck and upper torso, which stimulates the blood and oxygenates the facial tissues to improve the muscular tonification, with spectacular results.
Balancing Hydration Treatment
An explosion of vitamins to illuminate your skin. With minerals and mineral nutrients.
Firming and Anti-Ageing Treatment (lifting effect)
A masterful combination of mineral elements and active ingredients that will give your skin a youthful glow.
Special Therapies
Aromatherapy Massage
Find the perfect balance offered by essential aromatherapy oils of your choice.
Lymphatic drainage
Help your body release toxins and retained fluids with the gentle pumping of this technique, designed to reduce inflammation throughout your body. Especially after long flights.
Reflexology and Cranial Massage
This massage stimulates reflex areas of the hands and feet for the purpose of encouraging the elimination of wastes and toxins, to regulate the body's functions and stimulate the organism's energy to prevent imbalances.
Beauty salon
Traditional Manicure
Traditional Pedicure
Hair Removal
Programme
Anti-stress programme
Allow yourself to be carried away by our professionals and enjoy total disconnection from the stresses and strains.
Beauty Programme
Exfoliation, Massage and Facial Treatment, a gift for your body and skin.
Chocolate Body Treatment
A gift for the senses: exfoliation, chocolate wrap and massage.
Finnish sauna