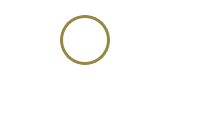 Runaway Bay
Jamaica? Rhythm and flavor in the land of Reggae.
Half Day

For Everyone

Nature

Aquatic
No one should miss the chance to visit one of the most famous attractions in Jamaica, Dunn's River Waterfalls. On this trip you will have the opportunity to explore this amazing display of nature. You will walk across the 600 ft (183 m) of this spectacular limestone formation while bordering rushing waterfalls flowing into the ocean.
Along the way you will find small pools of clear water and countless opportunities to take wonderful photos. Enjoy the experience of a lifetime.
Duration

Half Day
What to take

Sunscreen Lotion
Bug repellent
Towel
Camera
What to wear

Bathing Suit
Comfortable Clothing
Comfortable Shoes
Sunglasses
Hat