Offers

Destinations

Discover

My Bahia Principe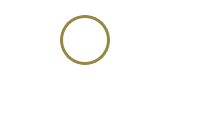 Runaway Bay
Jamaica? Rhythm and flavor in the land of Reggae.
Full Day

For Everyone

Adventure

Nature

Culture
Go on a charming tour descending the beautiful slopes and hills of this magical mountain range. This is the perfect activity for everyone who wants to experience and photograph some of the most beautiful corners of the island and get to know the culture and rural areas of Jamaica, while enjoying a pleasant outdoor bike ride.
Duration

Full Day
What to take

Sunscreen Lotion
Bug repellent
Camera
What to wear

Bathing Suit
Comfortable Clothing
Hiking Shoes
Sunglasses
Watch out!

Not suitable for persons with limited mobility
Be updated with our exclusive offers and latest news
Basic information on privacy for the Newsletter
Processor:

VIAJES GTI GRUPO TURÍSTICO INTERNACIONAL, S.A.

Purpose:

Sending commercial communications and managing the GRUPO PIÑERO mailing list.

Legitimacy:

Legitimate interests and the interested party's request for receiving communications through electronic media when registering for the newsletter.

Recipients:

The data will not be transferred, except under legal obligation.

Rights:

You are entitled to access, rectify and erase data, as well as other rights explained in the additional information.

Additional information:

You can consult additional detailed information on Data Protection in the general privacy policy of our website, available here General terms, conditions and privacy.
Before sending this form, you should read the basic information on data protection for the Newsletter that can be found here General terms, conditions and privacy. Clicking on the send button implies that you have read this information.
Copyright © 2000-2018 bahiaprincipe.com