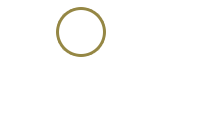 Rio San Juan
A port of adventure and wonder
78º F

Average temperature

Puerto Plata (POP)

Main airport

Spanish

Language
Shimmering silver skies and golden beaches
Known for the way the sunsets to create a magical silver luster over the water, Puerto Plata is the perfect mix of sunshine, stunning beaches, relaxation, and excitement. Come discover the rich history and typical form of Dominican beauty.
Water sports over and down the Silver
Puerto Plata is surrounded by an exotic coral reef perfect for viewing the beauty that lives under the sea. If you'd rather stay above the water, feel the wind in your hair as you uncovering a new hidden talent for windsurfing or waterskiing.
The Origin Bahia Principe
Come discover the true meaning of Bahia Principe. Puerto Plata holds a special place in our hearts not only for its Caribbean allure but also for the experience that lives on its shores.
White sand beaches illuminated by the Sea
Gaze upon scenery that is as beautiful as a painting as the water and sand blend together to create an unforgettable view with tropical forest as a lush backdrop behind you.

Basic info and tips for holidays in Rio San Juan
Puerto Plata received its name for the way the sun reflects off of the sea with a shimmering silver color.
Bahia Principe has 1 special and all-inclusive location in Puerto Plata: Gran Bahia Principe San Juan, which have been the start point of All Bahia Principe.
The crisp ocean breeze and rolling waves create the ideal place for all types of water sports.
The sun is up to greet you each and every day around 6:20 and doesn't set until 7:20.
Bahia Principe Recommendations
Be sure to dedicate at least one of your days with a horseback ride to the enchanting Gri Gri Lagoon. Spend the journey dining on lobster and traditional Caribbean fare by the San Juan River before riding on a boat through the tropical mangroves to a hidden Lagoon where you can tour the Cave of Sparrows and yellow coral.