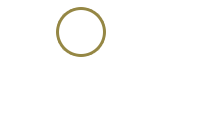 Rio San Juan
A port of adventure and wonder
78º F

Average temperature

Puerto Plata (POP)

Main airport

Spanish

Language
Feel the thrill of the Dominican Republic at its best...
A special place where nature and culture go hand in hand. There's always a good sunset to be seen somewhere, and in Rio de San Juan you can delight in the best of sunsets from the white sand beach.
Water sports over and down the Silver
Surrounded by a coral reef with the best of conditions, your senses will delight in the natural beauty of the underwater world here, or feeling the rush of adrenaline while water skiing or windsurfing. If you want new experiences, contact with nature and the most authentic environment, Rio San Juan is your best choice.
The Origin Bahia Principe
Located in Puerto Plata, it holds a special place in our hearts: this is where Bahia Principe got its start. Come and learn how it all got started!
White sand beaches illuminated by the Sea
Gaze upon scenery that is as beautiful as a painting as the water and sand blend together to create an unforgettable view with tropical forest as a lush backdrop behind you.

Basic info and tips for holidays in Rio San Juan
Puerto Plata received its name for the way the sun reflects off of the sea with a shimmering silver color.
Bahia Principe has 1 special and all-inclusive location in Puerto Plata: Gran Bahia Principe San Juan, which have been the start point of All Bahia Principe.
The crisp ocean breeze and rolling waves create the ideal place for all types of water sports.
The sun is up to greet you each and every day around 6:20 and doesn't set until 7:20.
Bahia Principe Recommendations
Be sure to dedicate at least one of your days with a horseback ride to the enchanting Gri Gri Lagoon. Spend the journey dining on lobster and traditional Caribbean fare by the San Juan River before riding on a boat through the tropical mangroves to a hidden Lagoon where you can tour the Cave of Sparrows and yellow coral.