Offers

Destinations

Discover

My Bahia Principe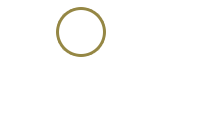 Rio San Juan
A port of adventure and wonder
Full Day

For Everyone

Aquatic

Nature
Perfect for those passionate about snorkeling, we'll visit a favorite spot perfect for experts and beginners alike off the coast of Sosua. Discover the world below sea level full of vibrant marine corals and fish, or simply sit back and relax on the catamaran to enjoy the Caribbean sunshine. We'll cruise along the northern coast of the Dominican Republic, enjoying the gorgeous coastline and turquoise waters below.
Duration

Full Day
What to take

Towel
Sunglasses
Sunscreen Lotion
Hat
What to wear

Comfortable Clothing
Water shoes
Bathing Suit
Be updated with our exclusive offers and latest news
Basic information on privacy for the Newsletter
Processor:

VIAJES GTI GRUPO TURÍSTICO INTERNACIONAL, S.A.

Purpose:

Sending commercial communications and managing the GRUPO PIÑERO mailing list.

Legitimacy:

Legitimate interests and the interested party's request for receiving communications through electronic media when registering for the newsletter.

Recipients:

The data will not be transferred, except under legal obligation.

Rights:

You are entitled to access, rectify and erase data, as well as other rights explained in the additional information.

Additional information:

You can consult additional detailed information on Data Protection in the general privacy policy of our website, available here General terms, conditions and privacy.
Before sending this form, you should read the basic information on data protection for the Newsletter that can be found here General terms, conditions and privacy. Clicking on the send button implies that you have read this information.
Copyright © 2000-2018 bahiaprincipe.com