Destinations

Discover

My Bahia Principe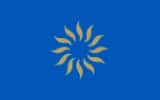 Bahia Principe Luxury Samana
Try out the Scubaquatic Activities Center and learn the joys of watersports like bodyboard. For the more traditional athlete, join us at the gym for the latest in training equipment.
Be updated with our exclusive offers and latest news
Basic information on privacy for the Newsletter
Processor: BP USA TRAVEL.
Purpose: Sending commercial communications and managing the GRUPO PIÑERO mailing list.
Legitimacy: Legitimate interests and the interested party's request for receiving communications through electronic media when registering for the newsletter.
Recipients: The data will not be transferred, except under legal obligation.
Rights: You are entitled to access, rectify and erase data, as well as other rights explained in the additional information.
Additional information: You can consult additional detailed information on Data Protection in the general privacy policy of our website, available here General terms, conditions and privacy.
Before sending this form, you should read the basic information on data protection on the left. Clicking on the send button implies that you have read this information.
Copyright © 2000-2020 bahiaprincipe.com