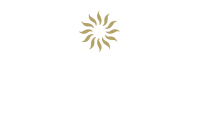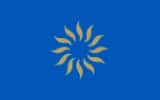 Bahia Principe Luxury Cayo Levantado
Eat and drink in Bahia Principe Luxury Cayo Levantado
Reconnect with nature and each other as you share a romantic meal together amidst the paradise of the Caribbean. The untouched natural surroundings provide the perfect setting to enjoy the fresh, beautiful ingredients found in every dish.

WARNING:
we have a wide culinary offering with many different options. If you have any specific dietary needs, please consult the hotel before your arrival.
Orquidea Restaurant
INTERNATIONAL CUISINE BUFFET
Begin your international culinary journey at Orquídea buffet. Take your pick of fresh dishes prepared daily, or watch a cooking show as your meal is made carefully before your eyes. Be sure to enjoy all of your delicious food on our beautiful terrace with amazing views of the island.
International
Formal dress code
Location: See map
Reservation not required
Beach Restaurant
International cuisine
Savor delicious meals and drinks while you enjoy the fascinating scenery. Come and try our exquisite culinary offerings by the seaside.
International
Reservation not required
À la carte restaurants for your senses
Rediscover your love for gourmet food enjoying perfectly prepared dishes in an equally perfect setting. Each of our specialty restaurants offers delicious hand-crafted conceptions that are sure to create an unforgettable culinary experience.
Bars
Drift away to a state of total relaxation as you enjoy a refreshing beverage in paradise. Our exclusive island will allow you to feel completely secluded offering an intimate setting.
Bars throughout the resort
Indulge in a refreshing drink among the tropical vegetation. You can choose where to have your moment: in the beautiful rooms or on our picturesque terraces located throughout the island