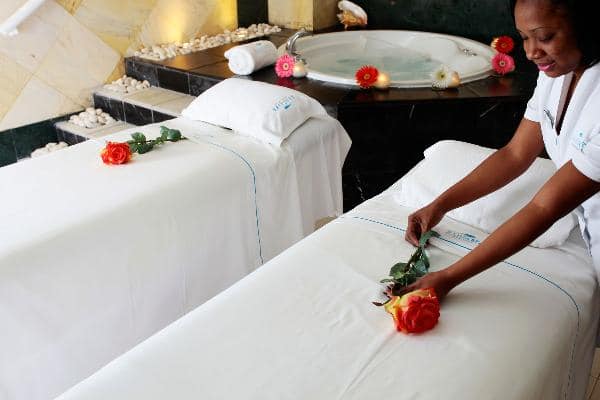 Benefits of cocoa for your body
This post is also available in:
Español (Spanish)
Satisfying, invigorating and aphrodisiacal. The recipe of the holiday of your dreams starts with ingredients that come from a seed loved by everyone: cocoa. We have had it on many occasions but what do we really know about this product? Discover all the natural benefits this product offers without moving from your 5 star hotel in Punta Cana.
Branded- "the food of the gods", cocoa is rich in antioxidants and vitamin C and, moreover, it helps digestion as it is high in fibre. The raw material of our beloved chocolate is the best remedy to combat stress and bad moods brought on by day-to-day routines and responsibilities. Who doesn't want to try a little piece of heaven?
If you cannot stop thinking about this delicious treat, you will be fascinated by the Chocolate & CIA shop in Grand Bahia Principe Bavaro. Specially dedicated to organic chocolate, this special paradise offers a wide variety of exquisite products that will win you over at first bite. Enjoy the intense flavour of the Dominican Republic with the delicious pieces of chocolate, cocoa powder and addictive hazelnut cream. You won't be able to resist the temptation to try everything!
Radiant and silky-smooth skin? Apart from its healthy properties, cocoa is very beneficial for the skin. Cocoa cream and oil, which you can find in our Chocolate & CIA shops, neutralise the skin and give the hair and skin a healthy shine from their first application. With a gentle massage, the cocoa reduces inflammation and liquid retention in some areas of the body. What's more, it is one of the best products for combatting cellulite and regenerating tissue, making it an ideal tool for improving blood circulation.
Your little ones will have a great time in our workshop which runs on a daily basis. Become a real chef and enjoy making your own creations with chocolate whilst you discover the history of cocoa with the help of our assistants who will help you throughout the whole process.
Do not forget to bring back souvenirs! Surprise your loved ones with fun and original chocolates that highlight the delicious side to Punta Cana. Add some deliciousness to your well-deserved holiday and enjoy the intense flavour of authentic chocolate from the Dominican Republic, along with all its benefits. Cocoa is the formula for happiness.